Stay longer in our monthly apartments and enjoy the amazing cost saving vs traditional rental.
Are you worried about the cost?

❝HALF
❞

the i
nitial cost vs residential rentals!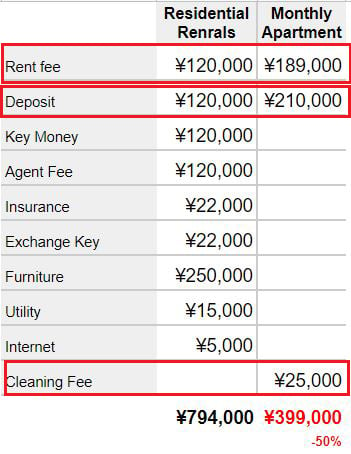 You only need to pay 3 items
When renting an apartment in Japan, there are many costs in addition to the rent. We compare initial cost of the same apartment. We do not collect agent fee, key money and you do not need to purchase furniture.
Low Initial Move-in Cost:
- Rent (1 month)
- Refundable Deposit ( 1 month)
- Cleaning fee

Our rental is inclusive of fully furnished apartment, free internet and utilities with limit.
0.5 month Free Rent

for Every 6 months
We offer free rent discount if you stay more than 6 months. (0.5 month free/ 6 months)
It's important to note that many Japanese rental contracts are for two years and you may incur penalties if you move out earlier. If you sign a contract without checking it carefully, it may be difficult when you have to move out. With MenttroResidences monthly apartments, there is no penalty even for a short period if notified one month in advance.
Flexible contract will help you to stay around the city on Tokyo!!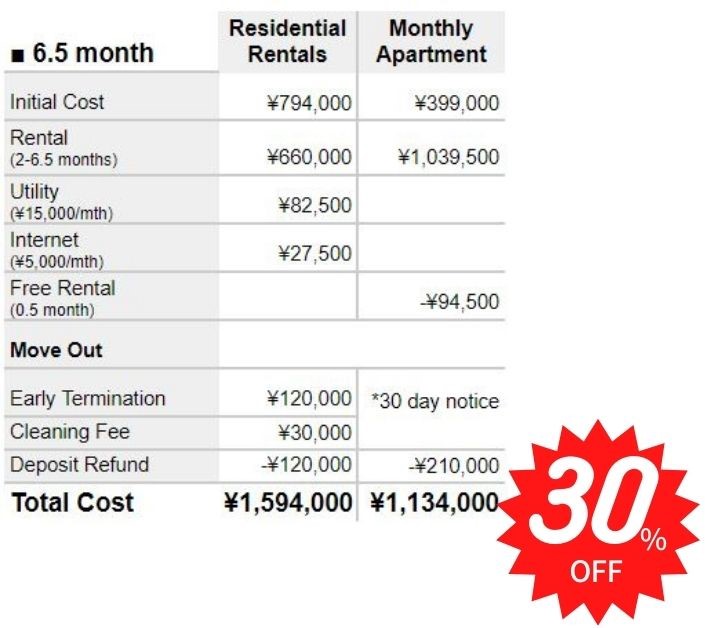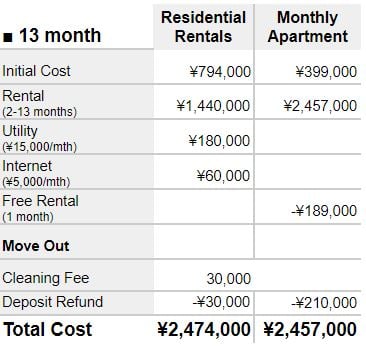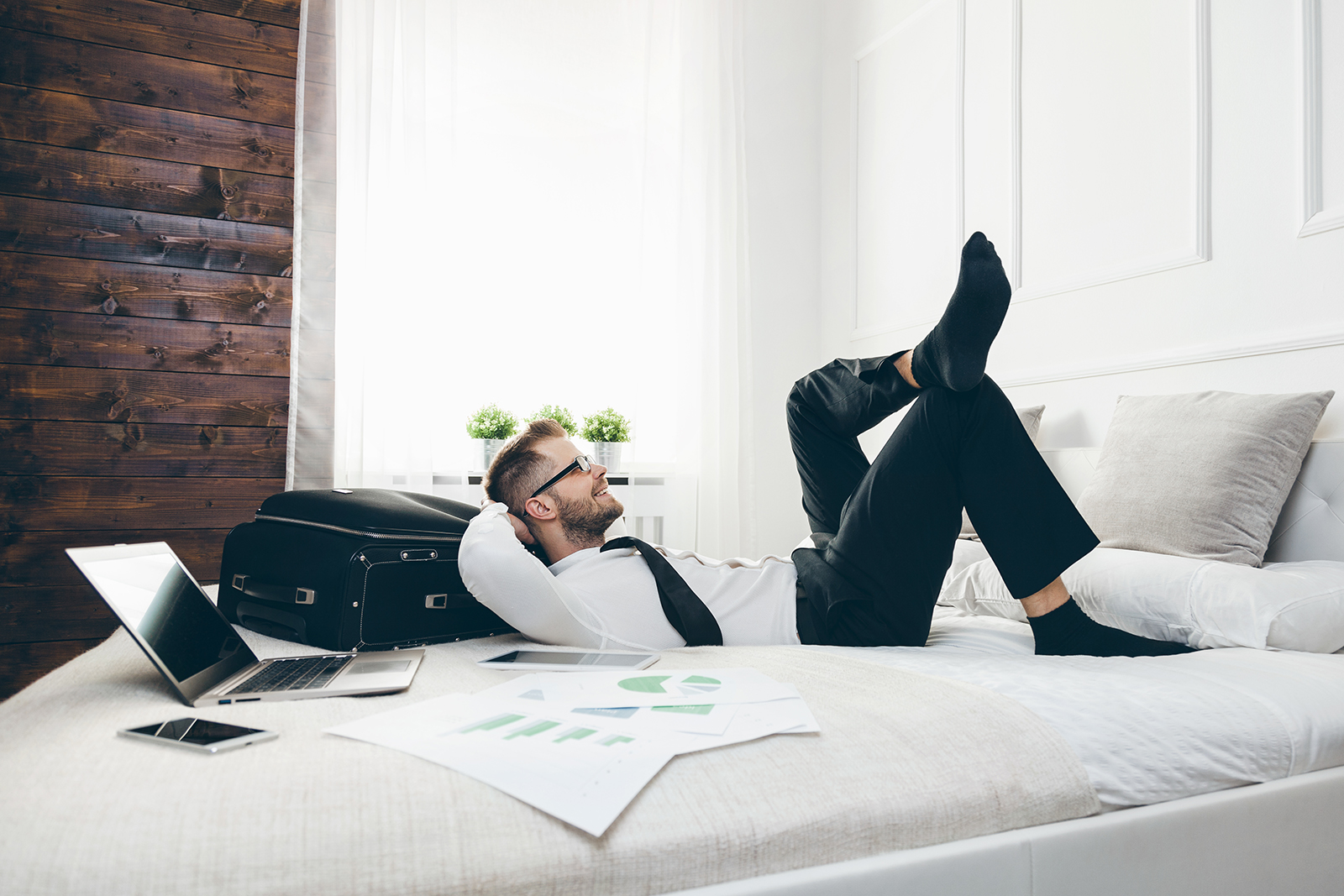 If you want flexible agreements



You can extend your stay easily or just terminate without penalty (with a 30 day notice).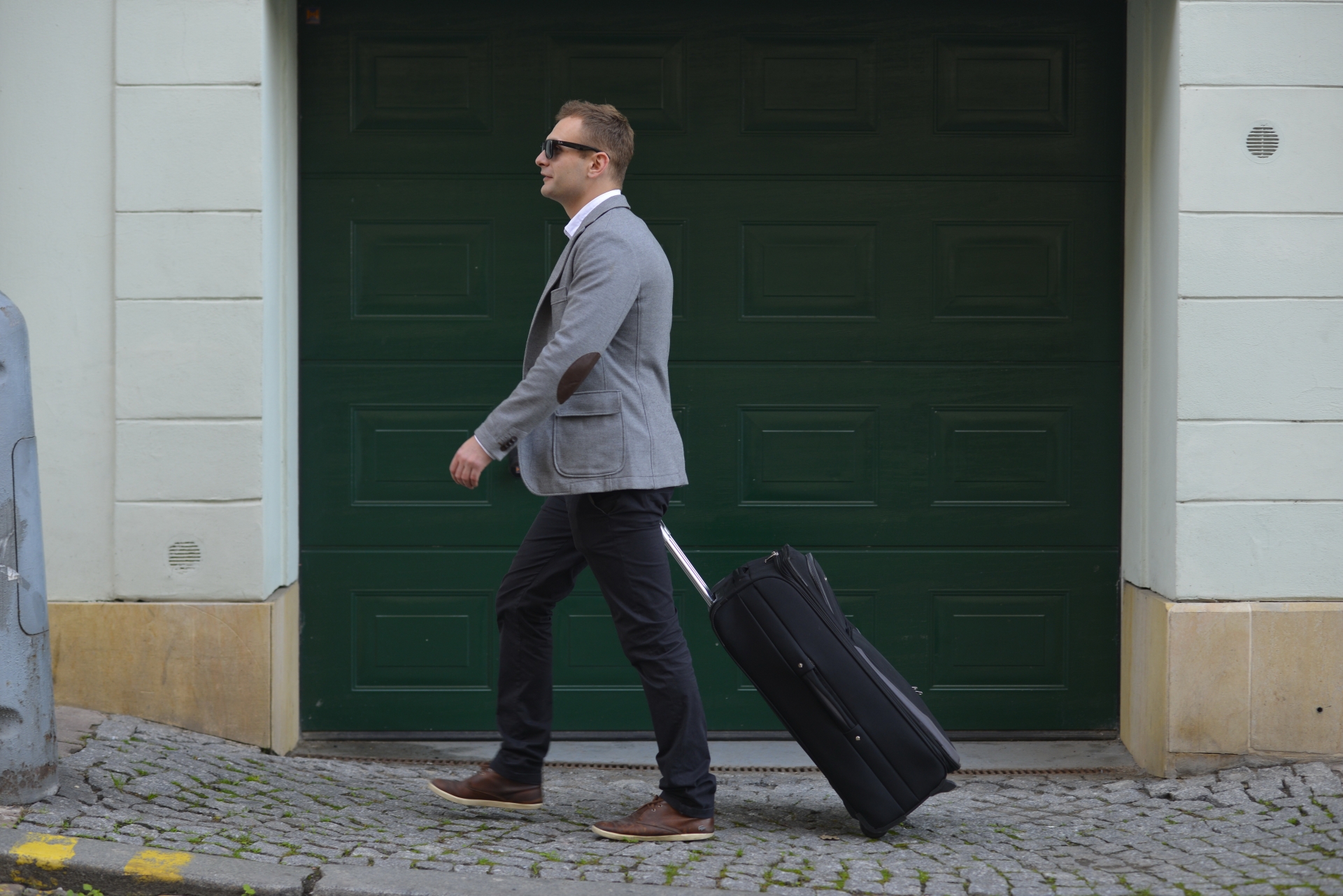 If you want to move in ASAP



Our apartments are fully furnished, with internet and utilities all setup. Just move-in with your luggage!
*We have 400+ Apartment on our website. However Free Rent is only available for these apartments below.
*You cannot apply for a first month campaign together with this campaign.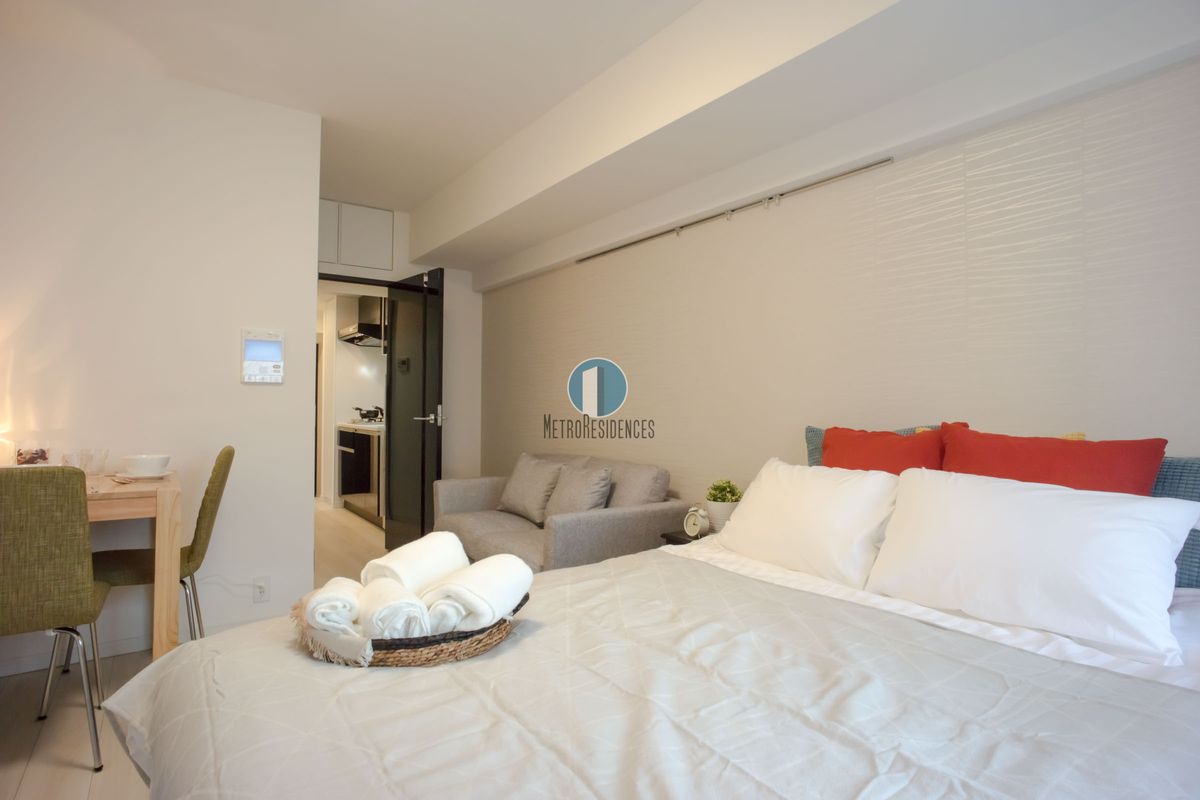 Vacant Now
7 min walk from Azabu juban station
Tokyo metro Namboku line
The Oak
4か月~¥213,750/月
7か月~¥202,500/月
【Layout】1K 【Area】25㎡
【Built】2017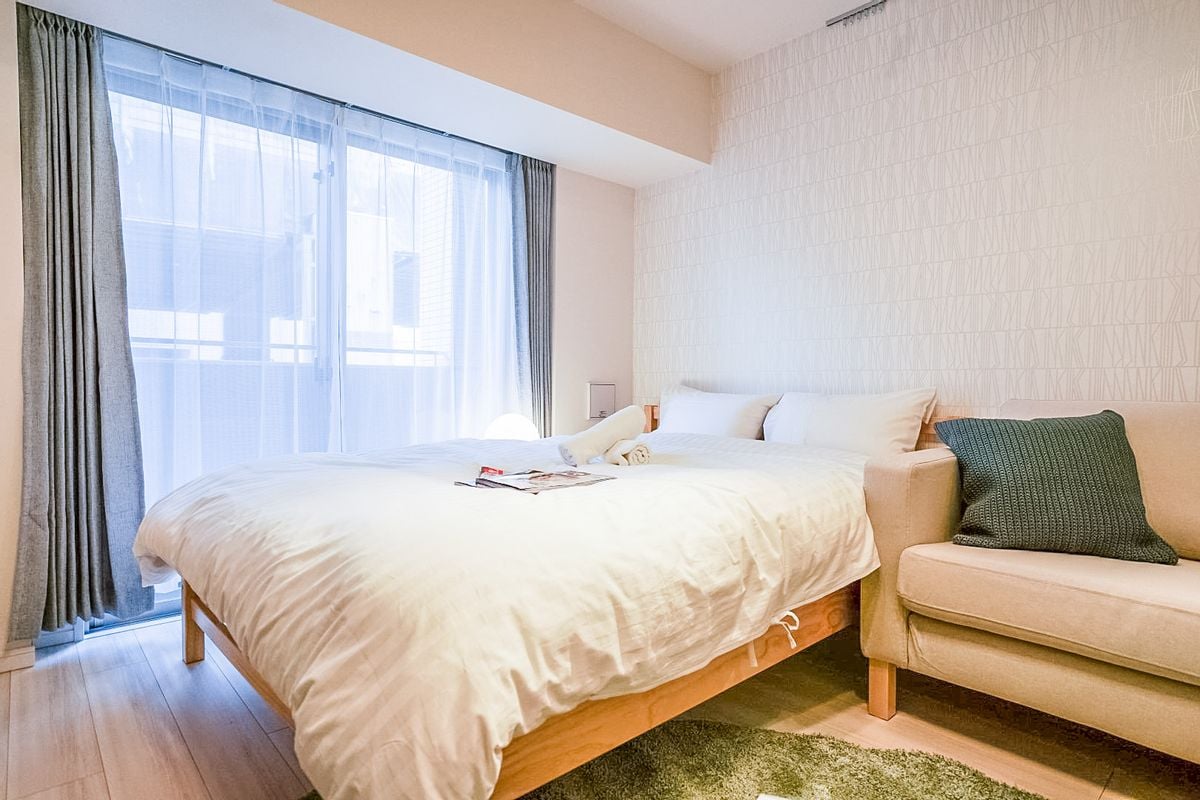 Vacant Now
3 min walk from Roppongi 1 chome station,Tokyo metro Namboku line
GC Tower Roppongi

4か月~¥268,850/月
7か月~¥254,700/月
【Layout】1K 【Area】30㎡
【Built】2018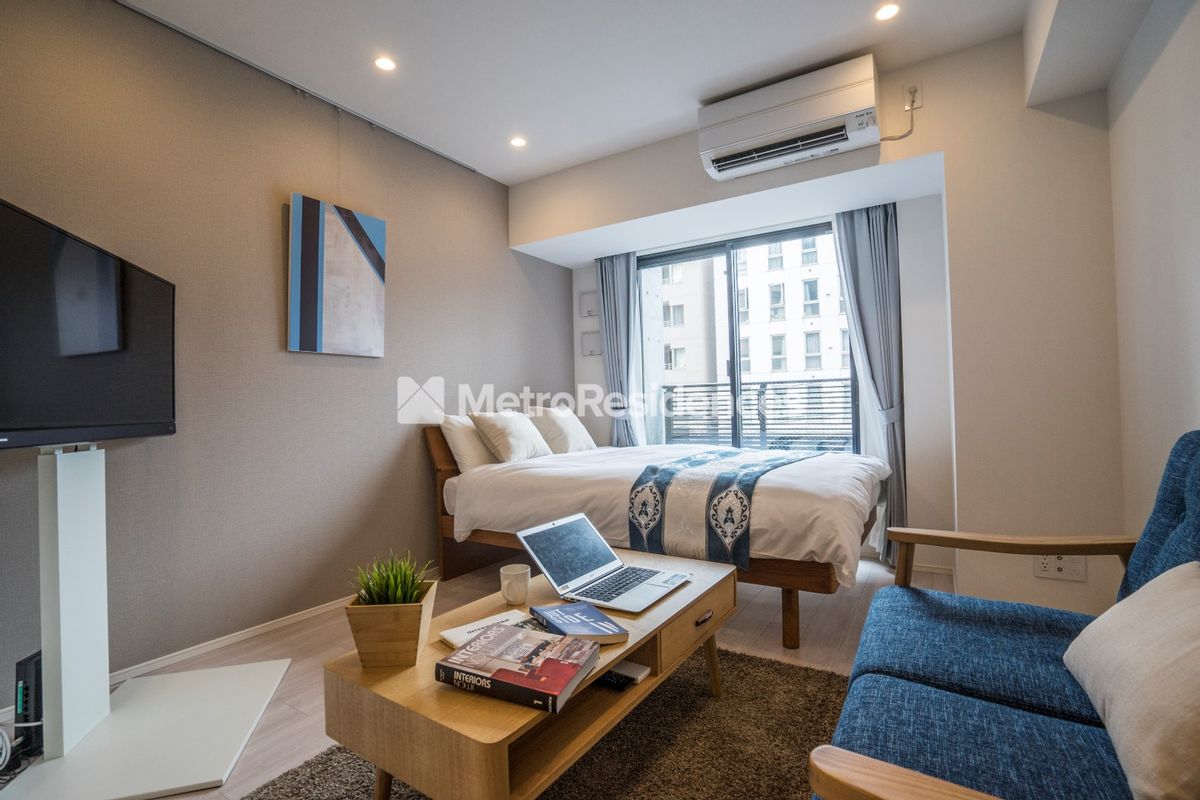 Vacant Now
9 min from Ebisu station, JR line
Park Habio Ebisu Place
4か月~¥274,550/月
7か月~¥260,100/月
【Layout】 1K【Area】28㎡
【Built】2018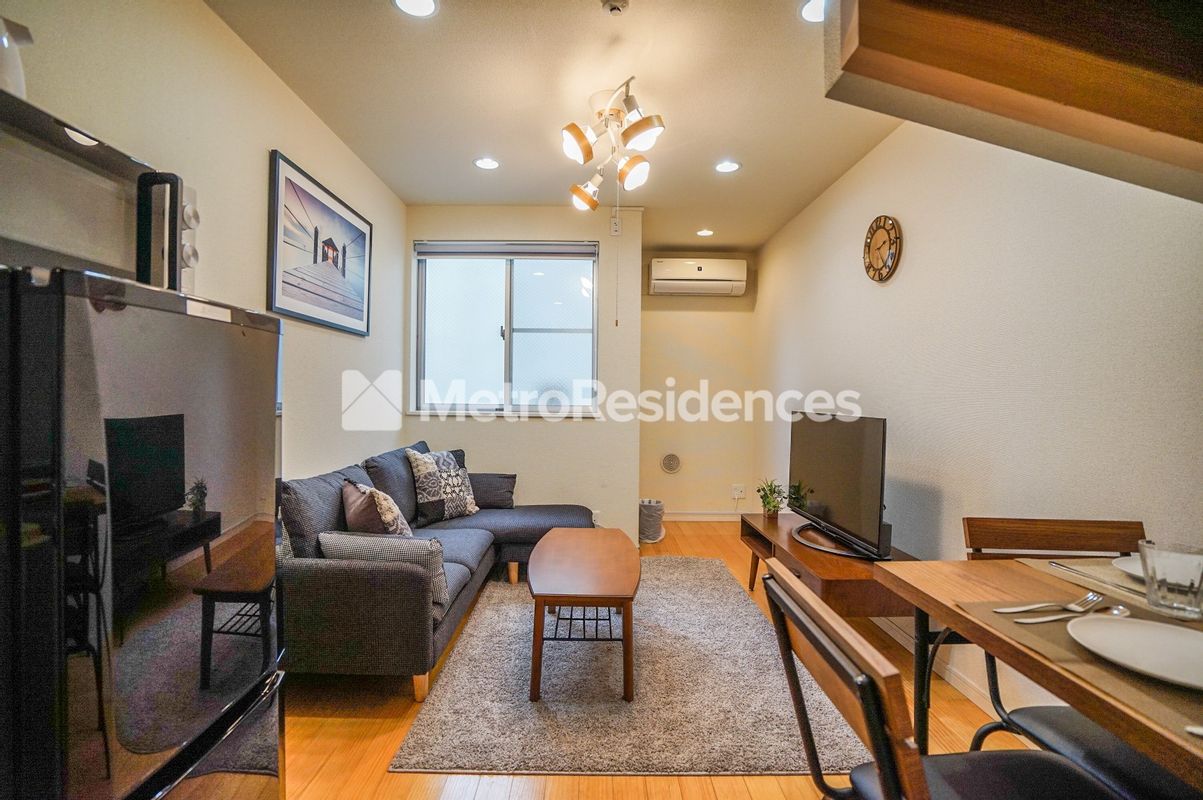 Vacant from Sep 26
3 min walk from Kitasando station, Tokyo metro Fukutoshin line
Melodia Harajuku

4か月~¥304,000/月
7か月~¥288,000/月
【Layout】1LDK【Area】37㎡ 
【Built】 2012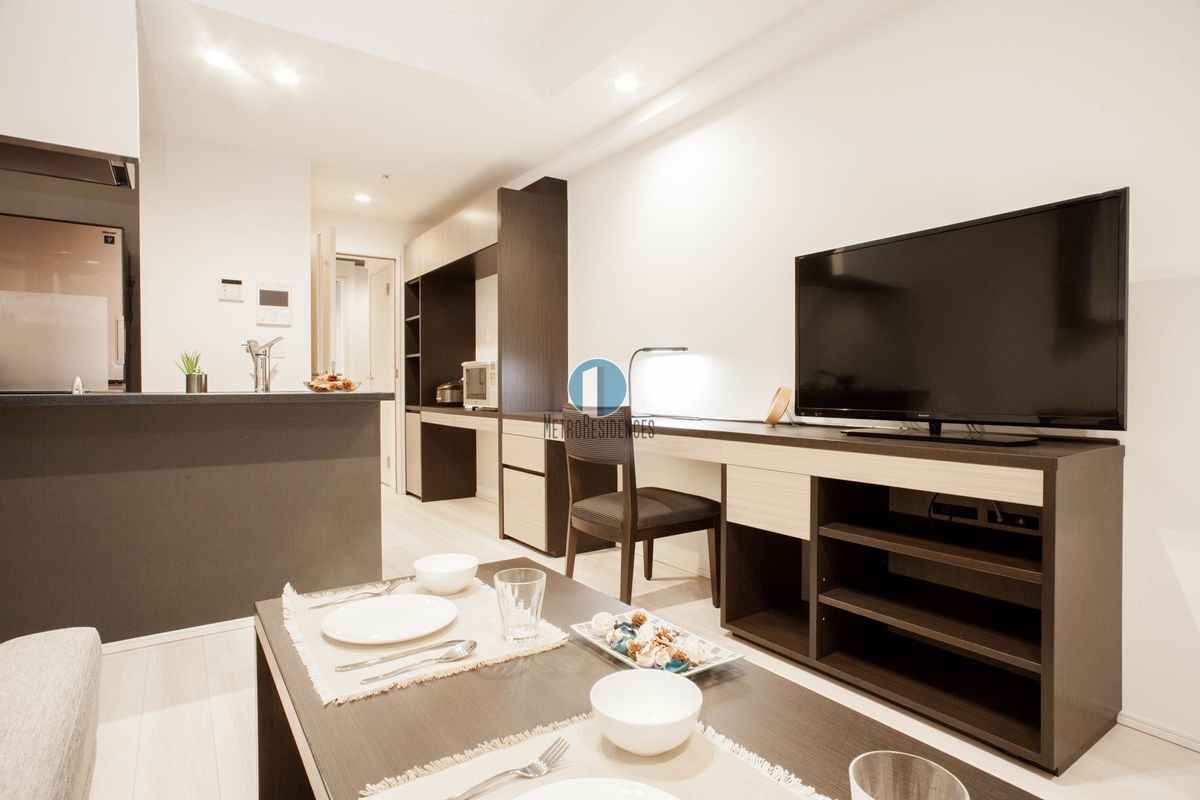 Vacant from Sep 12
4 min walk from Yotsuya 3 chome station
Ark Yotsuya

4か月~¥261,250/月
7か月~¥274,500/月
【Layout】1K【Area】37㎡
【Built】2017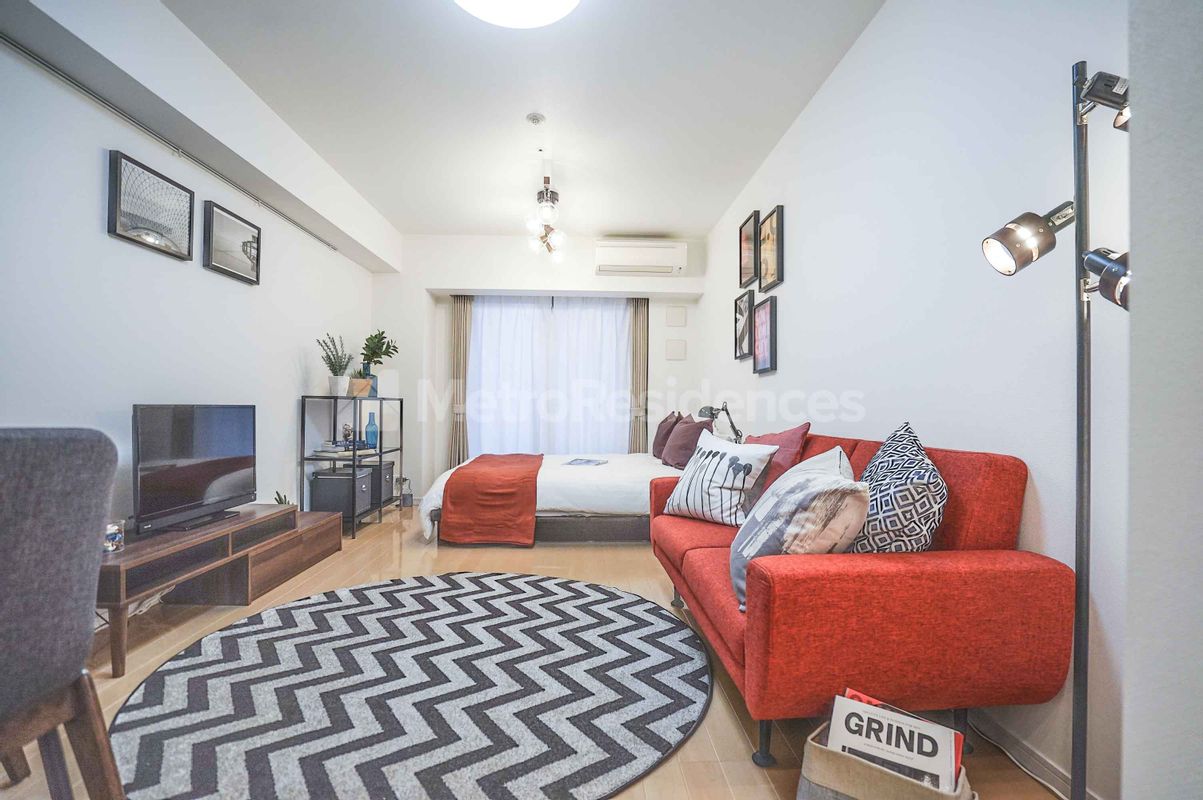 Vacant from Oct 11
2 min walk from Motomachi Chukagai station on Minatomirai line
Bay Tower Yamashita Park
4か月~¥190,000/月
7か月~¥180,000/月
【Layout】1K【Area】31㎡
【Built】2018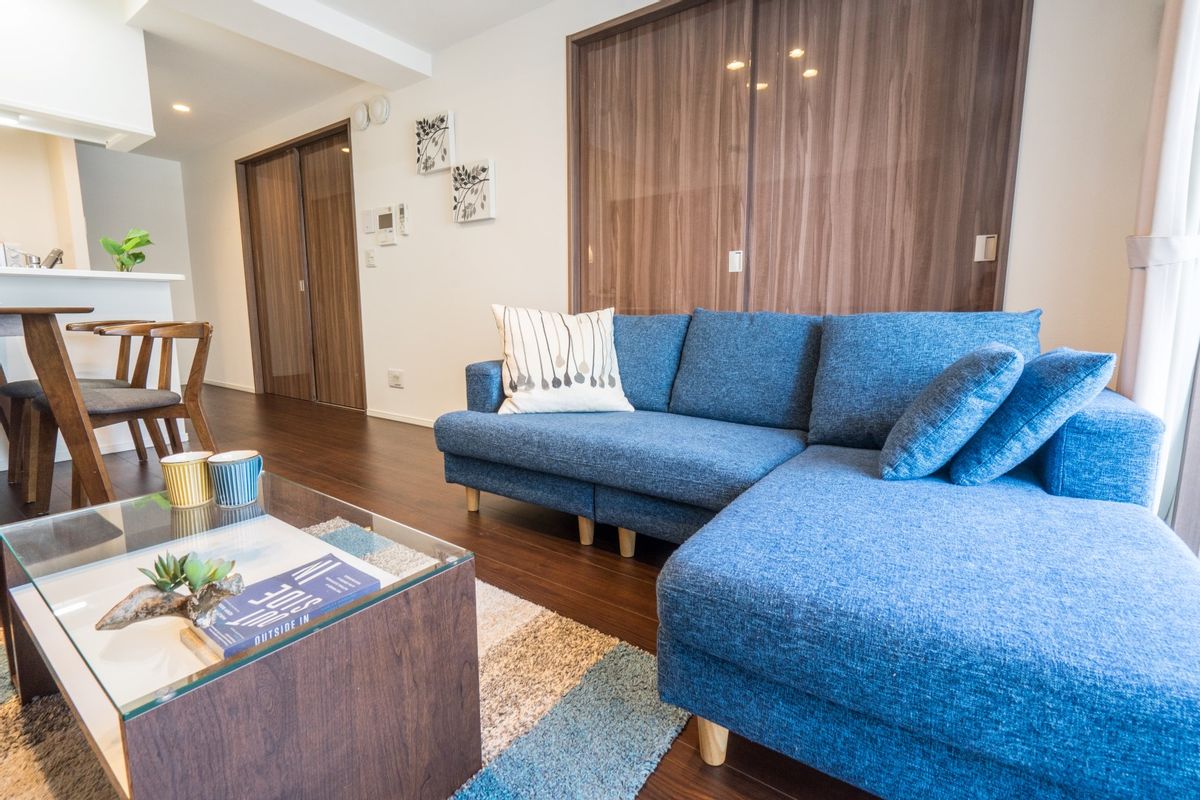 Vacant Now
5 min walk from a Kudanshita, Tokyo metro Tozai line
The Ark Kudan 2LDK
4か月~¥408,500/月
7か月~¥387,000/月
【Layout】2LDK【Area】60㎡【Built】2017年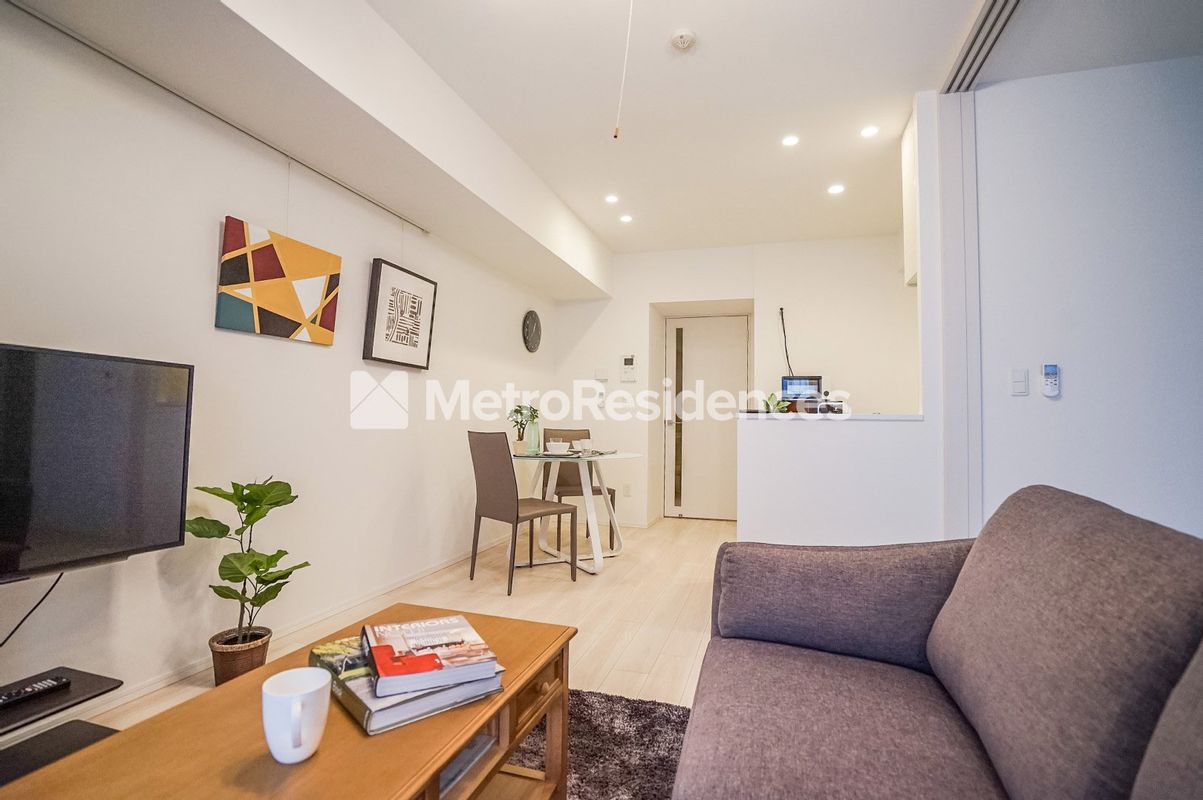 Vacant Now
5 min walk from Hatsudai Station, Keio New line
TSI Shinjuku

4か月~¥342,000/月
7か月~¥324,000/月
【Layouy】1LDK【Area】48㎡【Built】2019